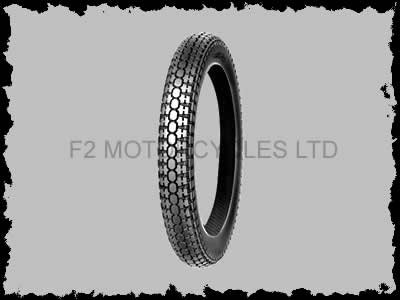 F21907EB - European Block
Price each - £81.00
Price for 2 - £150.00

Good quality but affordable block tread tyre for use on all Ural motorcycles fitted with sidecars. Can be used on the front, rear and sidecar. They grip well but do not last as long as the F21907ES
Width of 4.00 x 19 is 102mm

Standard size 4.00 x 19, but they are narrow enough to fit vintage bikes originally requiring 3.75 x 19.

Made in the EU.